Oculus UB4 Trial Frame
Oculus UB4 Trial Frame
£250.00
Reference: OMP16994 Age: Unknown Location: Devon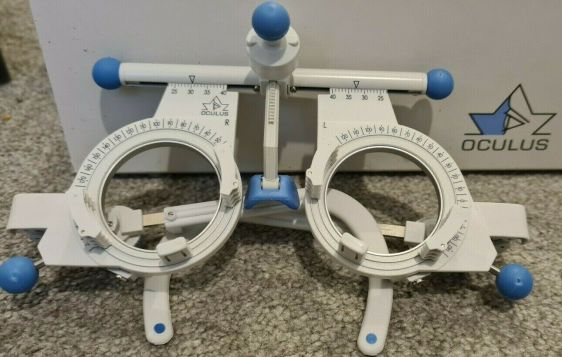 ---
Thank you for visiting Optical Marketplace today. You are viewing an item that has been successfully sold on our site, and is no longer available. However, if you click any of the links on the left hand side of the page you will visit the live site and see our current listings.
If the item you are looking for is not advertised then please follow us on Twitter and be the first to know when it gets added to our catalogue.
Brand New is £418 (inc VAT)+ Shipping
Can't categorised as BRAND NEW as its been used maximum 3-5 times so would say it is Like Brand New. Not even a single marks/scratch or any sign of wear and tear. comes with original box and 2 spare unused nose pads.
£7.50 Buyer to pay for P&P