pulsair 3000
Was: £400.00, Now £350.00
Reference: OMP16141 Age: > 10 years Location: South Lanarkshire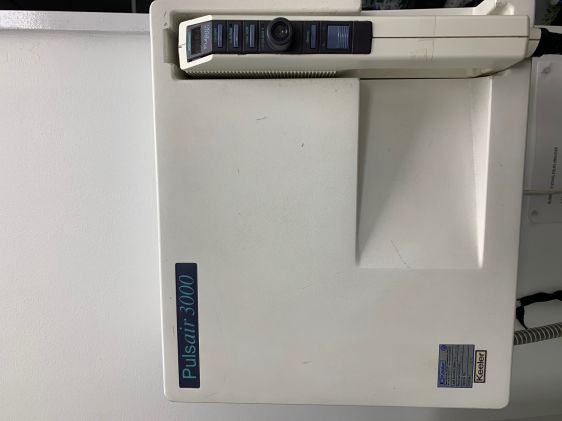 ---
Thank you for visiting Optical Marketplace today. You are viewing an item that has been successfully sold on our site, and is no longer available. However, if you click any of the links on the left hand side of the page you will visit the live site and see our current listings.
If the item you are looking for is not advertised then please follow us on Twitter and be the first to know when it gets added to our catalogue.
keeler pulsair, still in full working order and giving accurate readings when compared to perkins. Wall mounted so comes with plate and dust cover.The common loose cable connection to handest but dosent affect the function.Ideal for a start up practice or second test room.
delivery can be arranged at a nominal fee.