Heine Alpha, Ophthalmoscope/Otoscope set + Extra O
Heine Alpha, Ophthalmoscope/Otoscope set + Extra O
£325.00
Reference: OMP18111 Age: Unknown Location: London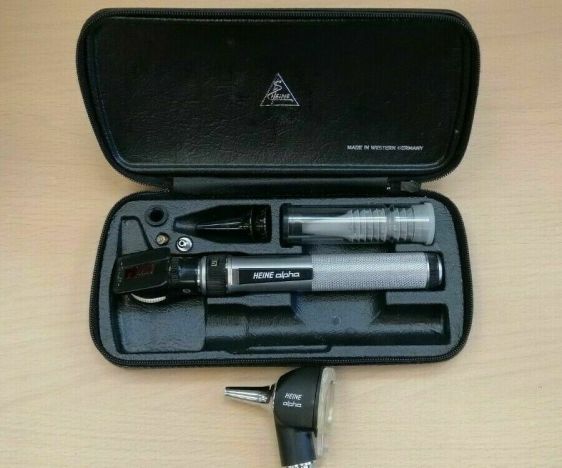 ---
Heine Alpha Ophthalmoscope/Otoscope set

A battery-powered set of pocket Ophthalmoscope and Otoscope. Also included is an upgraded Heine Alpha Ophthalmoscope head with extra filters and a wider range of optical adjustment.

A pre-owned item in good condition. This item has a few signs of wear and tear, including scratches and marks.
If you would like this item for delivery, please message us to discuss this option.