Nidek ARK-730A Auto Refracto Keratometer
Nidek ARK-730A Auto Refracto Keratometer
£1,700.00
Reference: OMP14725 Age: Unknown Location: none-uk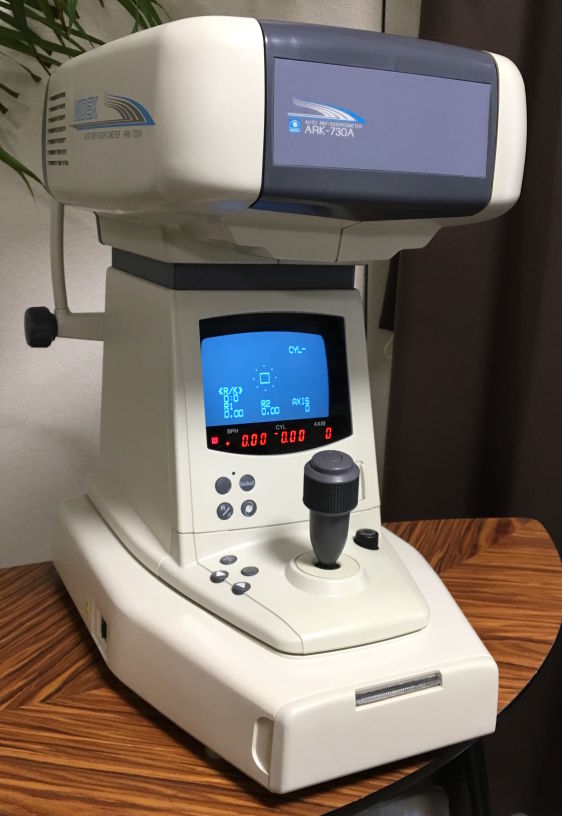 ---
Nidek ARK-730A Auto Refracto Keratometer

Specifications

The Nidek ARK-730a is an auto ref/keratometer, which contains both a refractometer and a keratometer in one unit. The refractometer objectively obtains the spherical power, cylindrical power and cylinder axis for the lens that corrects the patient's vision into emmetropia.

The Nidek ARK-730a measures the corneal curvature radius, corneal refractive power, corneal cylindrical power and corneal cylinder axis. Weak infrared rays are used for these measurements. This instrument has a main body and a measuring unit integrated on one base. On the base is a chin rest on the patient's side and a printer on the operator's side.

On the main body is a TV monitor and a joystick, which are used to make alignment and perform operations. The measuring unit has a measuring window, through which the patient looks into to view the chart and which the infrared rays radiate on the patient's eye. Also, there is an auto-tracking mechanism, which automatically moves the measuring unit up, down, right, left, back and forth to follow eye movement, and an auto-shot function, which automatically takes serial measurements when the instrument becomes properly in focus.
Nidek has added the ARK-730A, offering several enhanced features, to its line of automated refractors/keratometers. The ARK-730A provides fully automatic alignment, tracking and focusing to ensure reliable and repeatable data for refractive measurements and keratometry.
The Nidek ARK-730a also allows the operator to take peripheral keratometric measurements including sagittal radius and eccentricity values used in corneal evaluations for contact lens fitting and refractive surgery evaluations.