Giles-Archer Lantern: Aviation Model
Giles-Archer Lantern: Aviation Model
£35.00
Reference: OMP16682 Age: > 10 years Location: Oxfordshire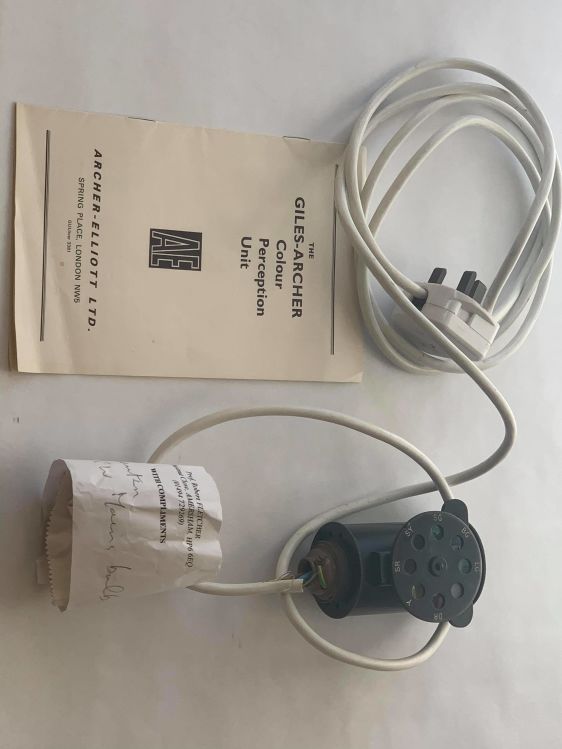 ---
This test uses standardised filters to display red, dark red, yellow, green, blue- green ( signal green), light green colours and one clear filter which must be named by the observer. The standardised colours mimic the true colours of traffic signals and each can be displayed using variable 5mm, 3mm, 1mm apertures changed easily by a slider. A standard 15 watt bulb is used in the metal housing.
The test is highly sensitive to detect those who have only very slight changes as red- green colour vision defects and might mistake coloured signals in an occupational setting. Frequently misnaming of the colours occurs when a red or green filter has preceded the next colour presented. The test has seen widespread use among the Armed Services, Civil Aviation, maritime, police and railway activities but has not been manufactured since the 1950's. This is thus a rare historical item though is perfectly valid for use today. Full instruction book is included.
Note: Slight fraying of the cable, as shown in image.
This Lantern was previously owned by the eminent Professor Robert J. Fletcher and are being sold by her daughter Dr Janet Voke.
Ideal for collectors and specialists.