Digital ClearMag
Digital ClearMag
£315.00
Reference: OMP2892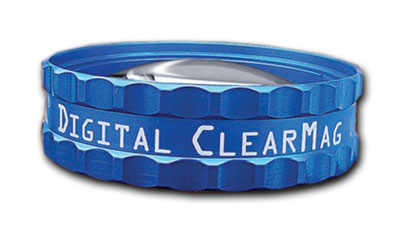 ---
3rd generation BIO Lens, Digital ClearMag - for detailed optic disc and posterior pole examination.
With advanced glass technologies and designs, ths lens deliver enhanced views across the diagnostic spectrum. This new Digital Series lens delivers high magnification views for the highest resolution imaging available with an indirect headset.
Using this new advanced lens will provide imaging previously unattainable with the indirect method of examination, and help reduce overall examination time.
* Patented double aspheric design ensures highest performance
* Low DispersionTM glass delivers enhanced resolution
* Enhanced stereopsis provides improved imaging with your headset
* Advanced A/R coating reduces reflections and glare