Childs recognition test
Childs recognition test
£18.00
Reference: OMP6554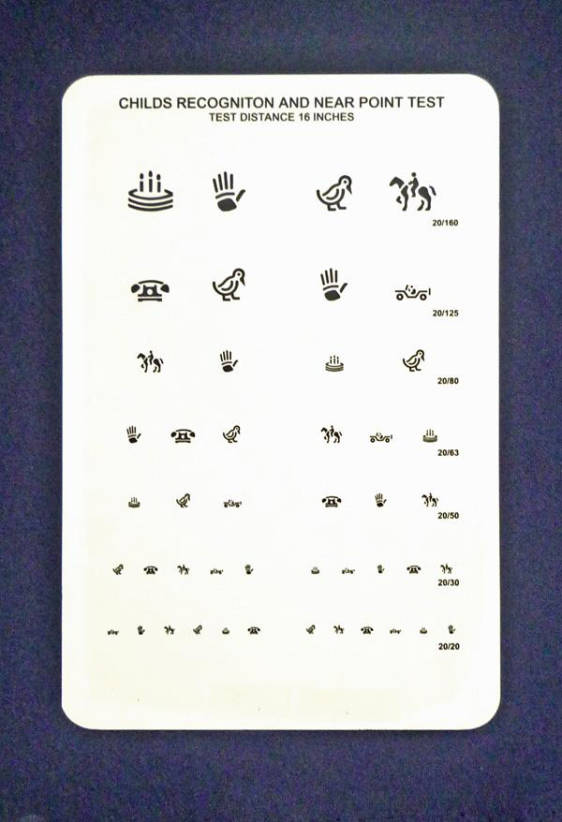 ---
Symbols easily recognizable by children such as a hand, birthday cake, horse with rider, bird, telephone and car are illustrated in these paediatric near point test.
Image sizes representing 20/180 down to 20/20 are illustrated on 7 lines.
For use at a distance of 40 cm/16 inches and manufactured using high quality white plastic.
Size is 12.7 x 19.0 cm