Keeler Vantage Plus LED In-Direct Ophthalmascope
Keeler Vantage Plus LED In-Direct Ophthalmascope
Was: £1,900.00, Now £1,700.00
Reference: OMP13124 Age: 5-6 years Location: South Yorkshire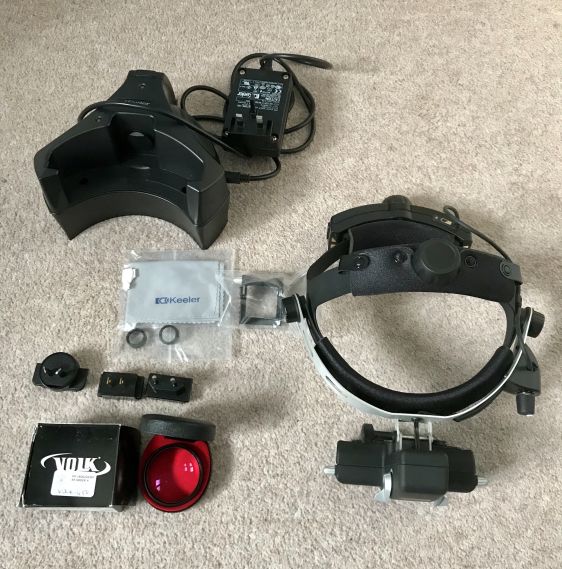 ---
Vantage Plus
Simplicity meets intelligence

The New Vantage Plus. With great new features that really add up!

The PLUS gives you

P Premium intelligent optics
L Lighter weight and brighter images
U Unique wireless patented technology
S Smaller and more compact size

Unique - Intelligent Optical System

At last - now when you change the aperture the optics and mirrors automatically adjust for you, without the need to flip another lever!

Keeler has designed this unique one step movement to make your examinations easier and faster. The (IOS) mechanism (patent pending) means that when you select the small, medium or large aperture the optics automatically adjust, providing 3 dimensional stereoscopic views of the retina through all pupil sizes.
EVERYTHING INCLUDED
INSTRUCTION DISC
CHARGER STATION (WALL MOUNTABLE)
20D VOLK LENS
I am selling this for my colleague who says it has little or no use. it really is in A1 condition looks brand new.