Zeiss FDT Visualfield Screener
Zeiss FDT Visualfield Screener
Was: £2,400.00, Now £1,800.00 (Delivered)
Reference: OMP12715 Age: > 10 years Location: Hampshire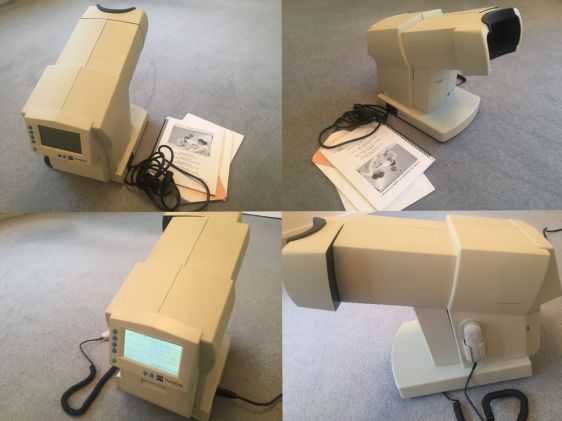 ---
Zeiss Frequency Doubling Field Screener.
Good condition and in working order. Complete with Power supply and instructions.
There is a pen mark on one side of the field screener, just above the button holder. Please see photo.
Other then this it is in good condition.
Will ship with original packaging.