Essilor Mr Blue Tracer and Lens Edger
Essilor Mr Blue Tracer and Lens Edger
£12,000.00
Reference: OMP11776 Age: 5-6 years Location: Worcestershire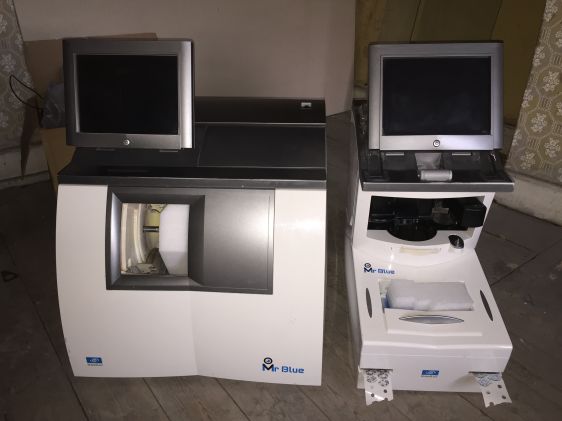 ---
Mr Blue Tracer and Lens Edger, good condition full service within the last 6 months low usage due to being used in an independent opticians.
The machine had a new board in last year so only shows 3600 cuts
We average about 13 pairs of specs per day, so x 5 days a week x 52 weeks x 5 years x2 for single lenses.= 34000 lenses.
I should be able to get the number from the service sheet when the board was changed last year as I keep all service documents.